Note all rules are subject to change.

All players participating in Player Unknown's Battleground Mobile (henceforth PUBG Mobile) competition must enter their Pubg mobile ID. The game account is needed to invite players into a custom match and to check if the correct player is playing. This account is the one visible inside the game when playing. In order to participate in tournaments & ladder by A&S, you must meet the following requirements:
• You must have at minimum 2 persons from the country of Belize in your team.
• You must register a minimum of four persons and a maximum of Five persons. (1 Free substitution )

• Only players from north America are allowed to participate.
A&S reserves the right to edit Nicknames and/or aliases. Team or Player names that are too similar to that of another team or player are subject to be changed by A&S. If a team name has been wrongly seized, please contact A&S.
• Are protected by third-party rights and the user has no written permission
• Resemble or if they are identical to a brand or trademark
• Resemble or if they are identical to a real person other than themselves.

In addition, only registered team members are allowed to play for a team. Players and teams must compete under their official registered pubg mobile team names and nicknames during all official matches.A team may change its name upon approval and must be requested 48 hours before the start of the qualifiers this will be at the discretion of A&S.

Team rosters consist of 4 players and up to 2 substitute players. To clarify maximum of 6 players on a roster. Teams are only allowed to play with players on their roster. All roster changes must be made prior to the start of the competition. Playing with different players will result in punishment.
A team must consist of 4 players to be able to compete in any game. We allow teams to play one game as 3 players as long as the team can guarantee a 4th will join for next games after it. If a team doesn't have more than 3 players after that game they will have to sit out all the games until their 4th player shows up. This rules does not apply for when disconnect mid game happens.

All players must install the newest version of the game in order to participate in A&S tournaments. Updates and maps must be installed before the tournament starts so delays will be at a minimum.

Teams are responsible for their own technical issues (hardware/internet). Matches will not be rescheduled because of technical issues and matches will be played.

Each lobby will consist of 20 teams (or less during the first round if sign ups limit is not reached)

To keep tournaments as efficient as possible, A&S reserves the right to disqualify teams. This will only be done in cases where a team purposefully stalls or attempts to block the tournament from starting.Usage of third party programs that enhance, add modify, or remove appearance, color, or files, is strictly prohibited during the event.The intentional changing your character's angle to look through a texture or object is prohibited. The intentional use of any bugs, glitches, or errors in game is strictly forbidden and will be penalized. Any team found to be using any known exploit will forfeit their game upon first occurrence of the exploit. If the team is found to use another known exploit for a second time and it is determined to have been done on purpose they will be removed from the event and barred from any future events.

Each lobby will consist of 20 teams (or less during the first round if sign ups limit is not reached)

1. All players must be registered before September 6, 2019 to be able to join the 1st game. (1ST GAME IS SUNDAY SEP 8)
2. Player who wish to play the 2nd game must be registered before September 27, 2019. (2ND GAME IS ON SUNDAY SEP 29)
3. Player who wish to play the 3rd game must be registered before October 4, 2019. (3ND GAME IS ON SUNDAY OCT 6)
4. Players from the first game can register for the 2nd or 3rd game and vice versa. If they didn't make it in.
5. You must submit your real name and username.
6. If you or squad members change their username let us know 48 hours before the tournament.
7. If we don't receive your new username 48 hours before the tournament. We will kick you out of the match.
8. If you register and didn't make payment before the tournament you won't be able to play; your registration will not be honored.
9. No emulator is allowed! If you registered and on the day of the tournament you play with an emulator we will kick you completely out of the tournament!
10. The 3rd person perspective will be used in all matches
11. Make sure to have a fast internet connection. We recommend: 10 Megs for your 4 squad members. Kick everyone off the internet for best results.
12. If you lag we will not replay the game.
13. Each room will be opened 15 mins before the game. If you are not in the room in time of the game we will not wait for you. (Check the schedule in Schedule TAB)
14. The tournament will be played with a point system. (See photo below of the points)
15. If a tie occurs in any of the elimination rounds, the teams will play an arcade game during the break to determine a winner.
16. The squad that wins the arcade match will keep their same points and the others will be kick out.
17. If your squad is kicked out, please don't cry. (this means getting mad and sharing our room ID and password)
18. If your squad wins the first game as the finalist you are not allowed to renter in the second game.
19. The final 10 squads will play three (3) games (random map & random mode) the squads with the most points will be winners.
20. The winning squad or team captain must come to Belize City to collect their prize from A&S Covers.
21. Triggers are allowed

Every kill counts! Every point counts!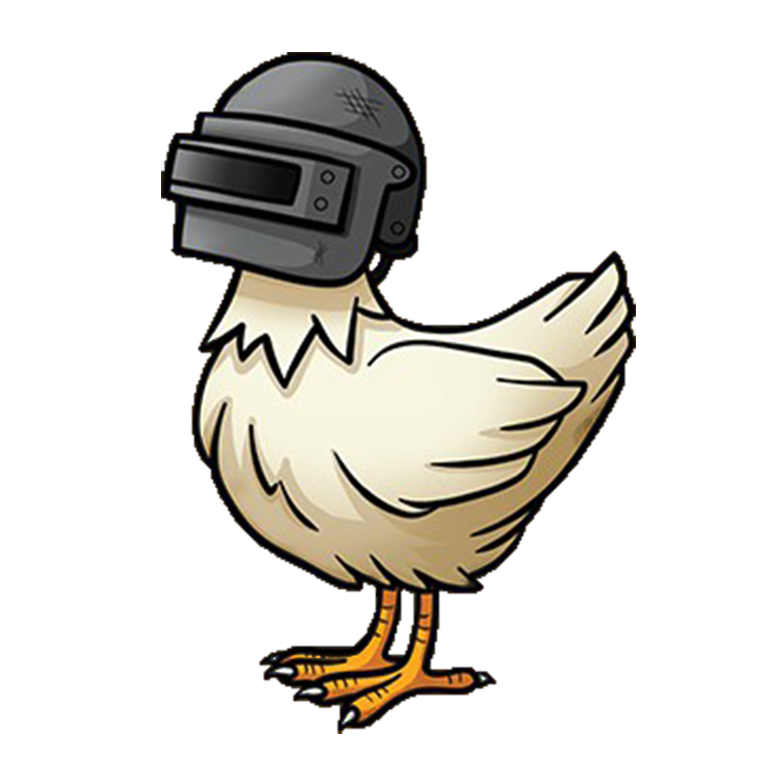 Of course chicken dinner will give you the most points!
1. Your squad captain will register the squad. Click the link to the form.
2. A registration fee of $20 per person needs to be paid to our Atlantic or Scotiabank account. Make 1 deposit or $80 and upload it to the form. You can also make payment cash if you are in Belize City.
3. After you have completed your registration correctly we will email you a link to our private Facebook group.
4. In this group we will share the room ID and password to our private and our open rooms
5. If you have any questions please make a post in the group so we can answer it there. Your question might help the other players. Your question may have already been answered.
6. On the day of the tournament our room ID and password will be shared in the private group.
7. Make sure you don't use an emulator or we will disqualify you.
8. All squads will play games 1,2, 3 and 4. (See Schedule in schedule tab)
9. After every game your squad points will be added up. ( see points list below) Points will be added up live on IG for transparency driving the breaks)
10. After game 1,2,3 & 4 the top 10 squads (squads with the most points) will move on
11. Games 5, 6 & 7 map will be selected at random.
12. The top 10 squads with the most points get to play game 5. All previous points will be reset for game 5.
13. The top 5 squads will then move on to the finals. (after games 7)
14. The same will reoccur on September 20 - 22 (Game 2) and October 4 - 6 (Game 3) to get the next top 10 squads
15. On October 7 - 8 the losing squads have a chance to make it to the finals.
16. Players that came 6th- 13th place from day 1, 2 and 3 will be in the loser bracket. ( all the other losers can sign up for the other days)
16. Each of the 2 days (Oct 7 & 8) they will play 2 games. The top 5 squads with the most points will move on to the finals
17. On October 13 the 20 squads (80 players) will face off in 5 different matches. (map at random)
18. 15 mins break between the matches
19. The squad with the most points will be declared the winners of our "2nd PUBG Belize Squad tournament"
20. The winning squad will take home 25% of the pool and other prizes.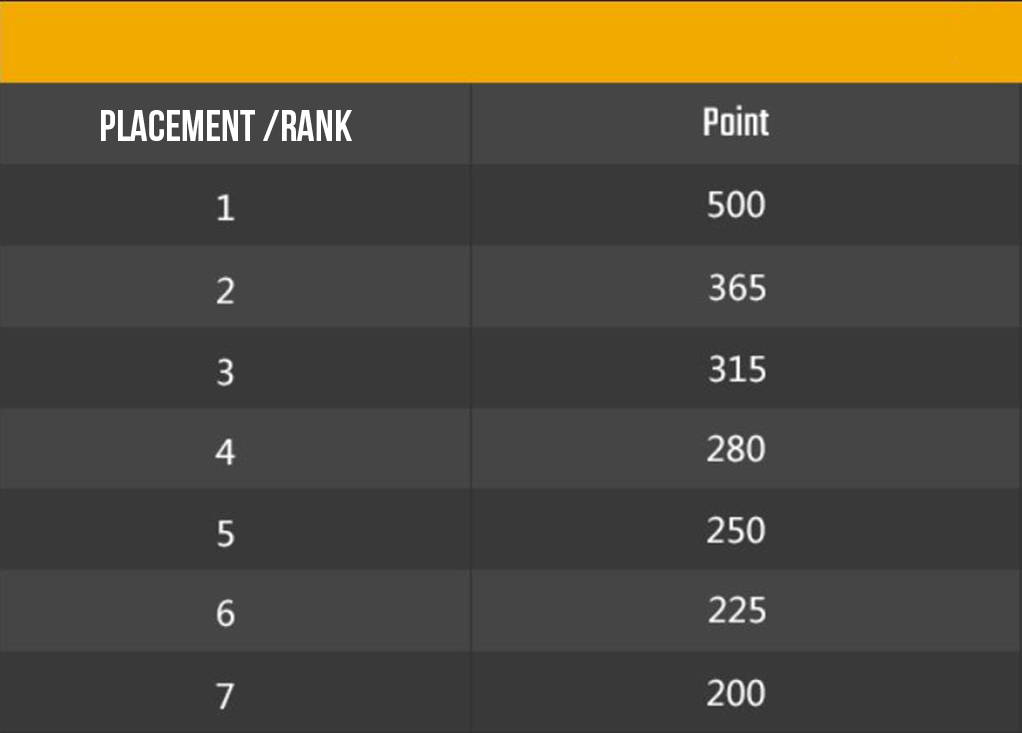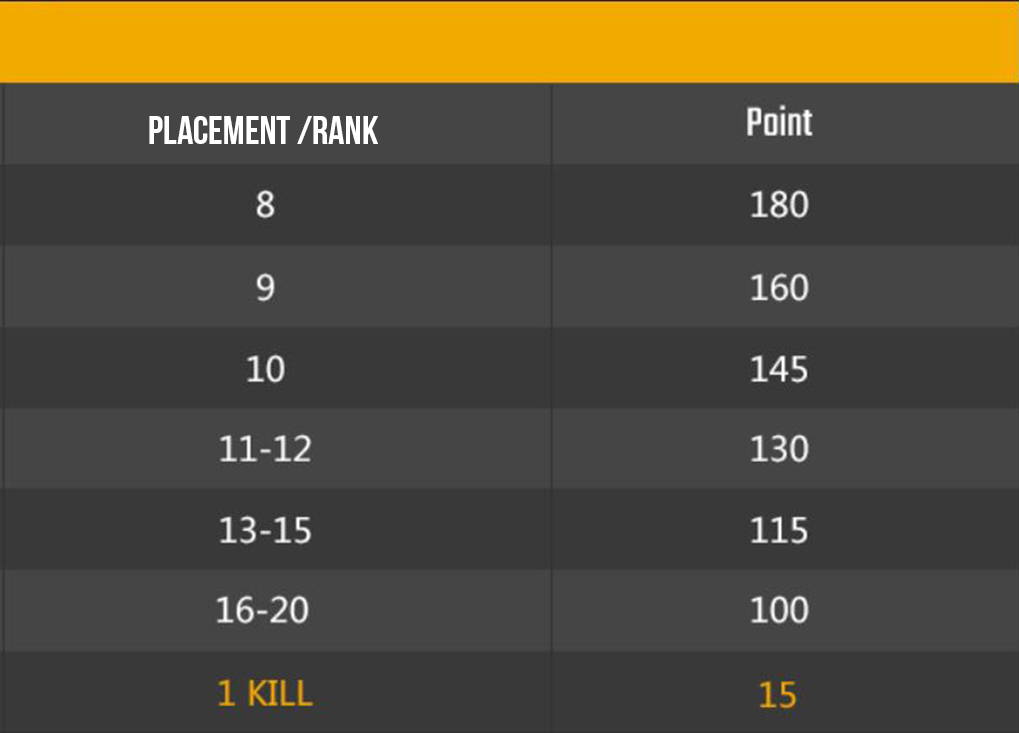 Note that when you register to will be added to a closed Facebook group for questions and concerns you may have.

There is no related products to display.