Pop-ups also know as POPSOCKETS are handy little tools that is stick at the back of your phone or tablet. Went we got the new addition to our product line we did a contest on Instagram to come up with names we can call the new product. Popups have been on of our best selling product because it has the ability to work on any phone.
USES:
1. Can be used as phone stand to watch video.
2. An extra Grip to holder your phone.
3. head phone holder
4. displays your love for your country
5. Spin around when bored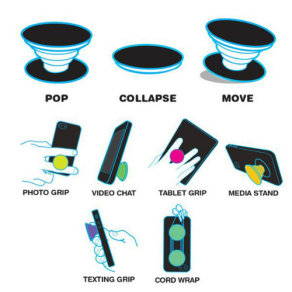 We have made it really easy for you to buy online in Belize even if the banks make it really hard to do So. Simply click the buy now button add your shipping information click the shipping method then your payment method.